Tune Your Heart - January 26th 2020, 3:30pm
We sing of storms and shipwrecks, of romance and revolution. Our musical journey ventures down a jazzy alley, to a Scottish loch, and even into a video game. You'll be movin' and groovin' from samba to Celtic reel, from raise-the-roof gospel to elegant madrigals. Join us for an afternoon of choral music that's sure to touch your heart and make you smile.
Tickets on sale now!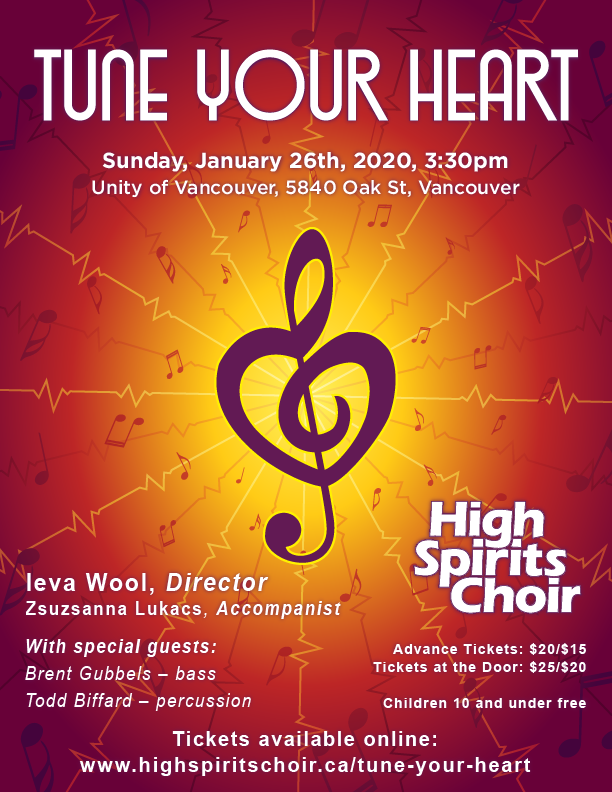 [posted Dec 11th, 2019]